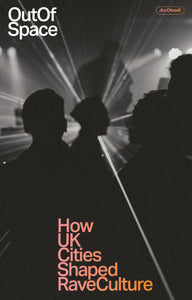 Out of Space: How UK Cities Shaped Rave Culture
Discover the evolution of club culture and the spaces it calls home with 'Out of Space'. From London to Glasgow, Sheffield, and unlikely dance music meccas, this book maps the key cities and towns where electronic music has thrived and explores the potential future of club culture.
Learn about the impact of property developers and Covid on club culture and how urban landscapes have acted as a home for other forms of club music such as pirate radio, dance music festivals, and soundsystem culture.
Paperback, 288 pages.