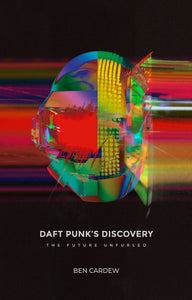 Daft Punk's Discovery: The Future Unfurled
Experience the prophetic power of Daft Punk's Discovery album.
Ben Cardew's book delves into the electronic music explosion, YouTube, and the end of privacy while examining the album's influence on soft rock and pop culture.
As Discovery reaches its 20th anniversary, understand its impact and the reasons behind its misunderstood reception upon release.
Get your copy now to discover the brilliance behind one of the best albums of the 2000s.
Paperback, 272 pages.