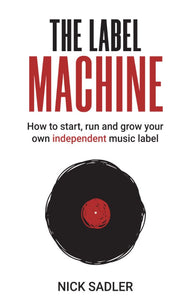 The Label Machine: How to Start, Run and Grow Your Own Independent Music Label
Take control of your music career with the ultimate guide to starting and running your independent record label.
Learn the ins and outs of the music industry, navigate the tricky dos and don'ts, and understand the legalities of copyright and music distribution. Market your music and artists professionally to reach thousands of fans and create multiple revenue streams for your label.
Get your copy now and build your label effortlessly.
Paperback, 418 pages