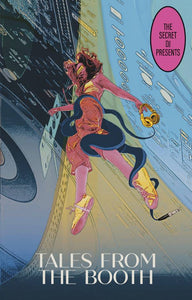 The Secret DJ presents Tales From The Booth
Get an all-access pass to the behind-the-scenes world of DJing with "Tales From the Booth". The Secret DJ shares anonymous stories from DJs around the world, covering the hilarious, harrowing, and everything in between.
From strange encounters on tour to side-splitting debauchery and afterparty excess to the seamy and even dangerous side of the industry, this book will change the way you look at DJs forever.
Get your copy now and discover the real life of a DJ!
Paperback, 304 pages.